Unlocking Wellness: Your Guide to Medical Marijuana in Boca Raton, FL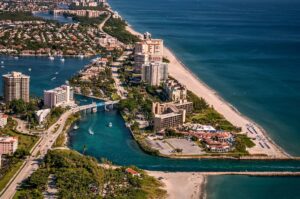 When it comes to exploring the world of medical marijuana in Boca Raton, FL, MCCFL is your trusted partner. With a dedicated team of experts, we're here to provide valuable insights into the benefits of medical cannabis and guide you through the process. Let's delve into the world of medical marijuana in Boca Raton, its legal framework, and how MCCFL can assist you in accessing this natural remedy.
Understanding Medical Marijuana in Boca Raton
Boca Raton residents seeking alternative treatments for various medical conditions have increasingly turned to medical marijuana. This therapeutic plant has shown promise in alleviating symptoms associated with chronic pain, anxiety, epilepsy, and more. Boca Raton's vibrant community is embracing the potential benefits of medical cannabis, making it an excellent option for those in need.
Navigating the Legal Landscape: Before embarking on your journey with medical marijuana in Boca Raton, it's crucial to understand the legal framework. Florida has established a comprehensive program for medical marijuana, allowing individuals with qualifying conditions to access this treatment option. To get started, you'll need a Medical Marijuana Card, and that's where MCCFL comes in.
MCCFL: Your Gateway to Medical Marijuana
At MCCFL, we specialize in helping Boca Raton residents obtain their Medical Marijuana Cards. Our experienced team simplifies the application process, ensuring you meet all the necessary requirements. We provide expert guidance, answer your questions, and ensure your application is submitted correctly and promptly.
Why Choose MCCFL:
Expertise: Our team comprises local experts well-versed in Florida's medical marijuana laws and regulations.
Compassion: We understand the challenges faced by individuals seeking alternative therapies, and we're here to offer support and guidance.
Convenience: Our streamlined process minimizes the hassle of obtaining your Medical Marijuana Card.
Holistic Care: We believe in the potential of medical marijuana to improve lives, and we're dedicated to helping you access it legally.
Contact MCCFL For Medical Marijuana Doctors Near Boca Raton, FL!
Embarking on your medical marijuana journey in Boca Raton, FL, is easier than ever with MCCFL by your side. Whether you're considering it for chronic pain, anxiety, or any qualifying condition, we're here to provide the assistance and expertise you need to access this natural remedy. Discover the path to wellness through medical marijuana with MCCFL today.  Contact us.