Medical Marijuana Doctor and Card Near Okeechobee, FL
Medical Marijuana Okeechobee, FL: Get your medical cannabis prescription from MCCFL!
Welcome to Medical Cannabis Clinics of Florida (MCCFL) located in Okeechobee, Florida. Our goal is to provide patients with safe and reliable medical marijuana access as well as education on the proper use of medical marijuana. We specialize in providing Florida medical marijuana cards to qualified patients who have one of the qualifying conditions.
At MCCFL, we understand that each patient's needs are unique. We have a team of compassionate and knowledgeable medical professionals on staff to help you with any questions or concerns you may have. We provide comprehensive evaluations to determine if you qualify for medical marijuana use. We also provide resources to help you understand medical marijuana and its effects.
You Might Be Qualified For A Florida Medical Marijuana Card
There are many conditions that can be alleviated and treated with medical marijuana. However, until recently, individuals suffering from these ailments were not able to use this readily available treatment.
Medical marijuana is now fully legalized in the State of Florida and at Medical Cannabis Clinics of Florida, we can provide the safest marijuana treatment Okeechobee residents can benefit from. Our marijuana doctors Okeechobee staff have a warm and caring manner to ensure your comfort on every visit. We will work to develop a customized treatment plan that is tailored to your unique needs.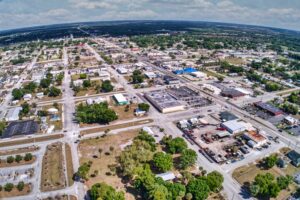 Get Started With Medical Marijuana in Okeechobee, Fl!
Our Okeechobee location is conveniently located in the heart of the city. We offer a comfortable and welcoming environment for our patients. Our team of professionals is committed to providing excellent customer service and makes sure that each patient is treated with respect and dignity. We strive to keep up with the latest advancements in medical marijuana research and technology so that we can provide the best care possible for our patients.
We understand that obtaining a medical marijuana card can be a daunting process. We are here to help make it as easy as possible. We are committed to providing you with the resources and information needed to make an informed and educated decision about your health. We will explain the process, the potential benefits and risks associated with medical marijuana, and provide you with personalized guidance to help you make the best decision for your health.
If you or a loved one are interested in exploring medical marijuana as an alternative treatment option, contact us today and find out how we can help. Our team is here to answer any questions you may have, and to provide you with the information and resources you need to make an informed decision. We look forward to helping you on your journey to better health.
For those who are searching for "medical marijuana doctors near me," Medical Cannabis Clinics of Florida (MCCFL) in Okeechobee is the perfect place to start. Our team of highly trained, compassionate professionals is here to provide you with personalized care and guidance. With our help, you can make an informed decision about your health and get the medical marijuana card you need. Contact us today to get started!
If you need a local Okeechobee, Fl Medical Marijuana or Cannabis Doctor, call MCCFL: Medical Cannabis Clinic of Florida.  We can support you with medical marijuana, weed or cannabis at our local Okeechobee clinic.
Improve Your Quality of Life With Help From A Local Medical Marijuana Doctor Okeechobee, FL
We are a professional medical clinic providing the highest quality Cannabis treatment Okeechobee, FL patients can use to improve their health and wellbeing. If you are suffering from a condition that can be treated with medical marijuana, contact our clinic to schedule a consultation. We will do the best to provide you with superior quality care and treatment by established laws. Our medical marijuana doctors Okeechobee staff are committed to helping our patients attain the highest levels of health so they can enjoy an improved quality of life.
Our medical marijuana doctor in Okeechobee services are tailored to the specifics of your medical condition. If you have been diagnosed with sickle cell anemia, Cancer, Diabetes, Parkinson disease, ALS, or another similar condition, medical marijuana can prove helpful in restoring your health and wellbeing. Trust our local Okeechobee, Florida medical Cannabis clinic to provide the very best options in medical marijuana treatment to ease your suffering and improve your quality of life.
Contact us to schedule an appointment with a physician by calling us at (561) 246-4020 today.
Okeechobee address:
208 NE 3rd Ave, Okeechobee, FL 34972