Medical Marijuana Treatment In Okeechobee, FL
Medical Marijuana Okeechobee, FL: Get your medical cannabis prescription from MCCFL!
There are many conditions that can be alleviated and treated with medical marijuana. However, until recently, individuals suffering from these ailments were not able to use this readily available treatment.
Medical marijuana is now fully legalized in the State of Florida and at Medical Cannabis Clinics of Florida, we can provide the safest marijuana treatment Okeechobee residents can benefit from. Our marijuana doctors Okeechobee staff have a warm and caring manner to ensure your comfort on every visit. We will work to develop a customized treatment plan that is tailored to your unique needs.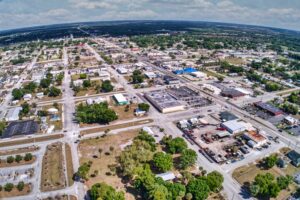 Get Started With Medical Marijuana in Okeechobee, Fl!
If you need a local Okeechobee, Fl Medical Marijuana or Cannabis Doctor, call MCCFL: Medical Cannabis Clinic of Florida.  We can support you with medical marijuana, weed or cannabis at our local Okeechobee clinic.
Our local Okeechobee medical marijuana clinic is open to anyone looking to improve their life with cannabis.
Improve Your Quality of Life With Help From A Local Medical Marijuana Doctor Okeechobee, FL
We are a professional medical clinic providing the highest quality Cannabis treatment Okeechobee, FL patients can use to improve their health and wellbeing. If you are suffering from a condition that can be treated with medical marijuana, contact our clinic to schedule a consultation. We will do the best to provide you with superior quality care and treatment by established laws. Our medical marijuana doctors Okeechobee staff are committed to helping our patients attain the highest levels of health so they can enjoy an improved quality of life.
Our medical marijuana doctor in Okeechobee services are tailored to the specifics of your medical condition. If you have been diagnosed with sickle cell anemia, Cancer, Diabetes, Parkinson disease, ALS, or another similar condition, medical marijuana can prove helpful in restoring your health and wellbeing. Trust our local Okeechobee, Florida medical Cannabis clinic to provide the very best options in medical marijuana treatment to ease your suffering and improve your quality of life.
Contact us to schedule an appointment with a physician by calling us at (561) 246-4020 today.
Okeechobee address:
208 NE 3rd Ave, Okeechobee, FL 34972