Medical Marijuana In Florida: What To Know
Medical marijuana has become increasingly popular in recent years, and Florida is no exception. With the passage of Amendment 2 in 2016, it is now legal for medical marijuana to be used by patients with certain qualifying medical conditions. This has opened the door to many Floridians who may be interested in trying medical marijuana to manage their chronic conditions. In this blog post, we'll explore some of the reasons why Floridians might want to try medical marijuana.
Pain Relief: Many people find that medical marijuana can help to relieve chronic pain, including pain associated with conditions such as arthritis, multiple sclerosis, and fibromyalgia. Medical marijuana is also used to treat pain from surgeries, injuries, and other medical procedures.
Anxiety and Depression: Medical marijuana can help to reduce anxiety and depression in some people. It has been found to be effective in treating symptoms such as insomnia, restlessness, and anxiety attacks.
Cancer: Medical marijuana has been found to be effective in treating the side effects of cancer treatments such as chemotherapy and radiation. It can also reduce nausea and appetite loss, two common side effects of cancer treatments.
Seizures: Medical marijuana has been found to be effective in treating seizures in some people. It can reduce the frequency and severity of seizures, making them more manageable.
Side Effect-Free Relief: Many medications used to treat chronic conditions often come with unpleasant side effects. Medical marijuana can provide relief with fewer side effects than many traditional medications.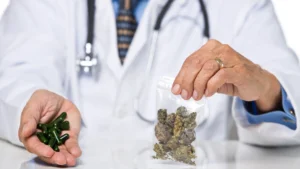 These are just a few of the reasons why Floridians might want to consider trying medical marijuana. If you are interested in finding out more, it's important to speak with your doctor and your state's laws to see if medical marijuana is right for you.
Is It Hard To Get A Florida Medical Marijuana Card?
Getting a medical marijuana card in Florida requires a patient to have a qualifying medical condition and obtain a written certification from a qualified physician. For more information on how to obtain a medical marijuana card, visit the Florida Department of Health website.
What Conditions Do I Need To Get My Florida Medical Card?
In order to receive a Florida medical marijuana card, you must be a resident of Florida, have a valid Florida ID or driver's license, and be diagnosed with a qualifying medical condition, such as cancer, HIV/AIDS, PTSD, or chronic pain. Additionally, you must receive a recommendation from a qualified medical marijuana physician in Florida.
Get Your Florida Medical Card! Contact Medical Cannabis Clinics of Florida (MCCFL) Now
If you're a Florida resident looking for relief from chronic or debilitating medical conditions, look no further than your local medical marijuana doctor. Our team of experienced and knowledgeable professionals can help you learn more about the potential benefits of medical marijuana and evaluate your eligibility for medical marijuana treatment. Contact us today to get started on your path to relief.