Florida Passes House Bill 387 – What This Means For Medical Marijuana Doctors
Welcome to Medical Cannabis Clinics of Florida (MCCFL)! We are a Florida medical marijuana doctor dedicated to providing compassionate, quality care to our patients. We are proud to offer medical marijuana evaluations and certifications for qualified patients in accordance with Florida's laws.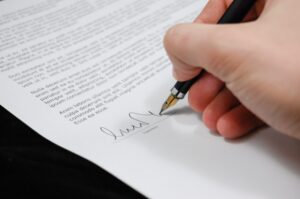 Introduction To House Bill 387
Recently, Florida passed House Bill 387, which requires qualified physicians to perform in-person physical patient examinations before issuing initial physician certifications for the medical use of marijuana. This bill also allows physicians to perform patient examinations and evaluations through telehealth for renewals of physician certifications for the medical use of marijuana under certain circumstances.
How Medical Cannabis Clinics of Florida (MCCFL) Handles Florida Law On Medical Marijuana
At MCCFL, we understand that medical marijuana can be a powerful tool in managing various medical conditions. We offer evaluations to determine if a patient is eligible for medical marijuana use and provide detailed information about the various forms of medical marijuana available. We also provide guidance on how to safely use medical marijuana and answer any questions our patients may have.
Our staff of experienced and knowledgeable doctors are committed to providing exceptional care and support for our patients. We believe that all patients should have access to the treatments they need, and we strive to make the medical marijuana certification process as easy and transparent as possible.
At MCCFL, we are dedicated to providing our patients with the highest quality of care. We value our patients' time and privacy, and have implemented safety protocols to protect our patients, staff, and the community. We are committed to following the new regulations set forth by House Bill 387, and will ensure that all of our patients receive the care and respect they deserve.
Our team is here to answer any questions you may have about the medical marijuana certification process and provide the best possible care. If you're interested in learning more about medical marijuana or scheduling an evaluation, please contact us today.
Thank you for choosing MCCFL. We look forward to helping you on your journey to better health and wellness.
Learn More About Our Florida Medical Marijuana Doctors!
Medical Cannabis Clinics of Florida (MCCFL) is a leading medical marijuana doctor in Florida. For many years, MCCFL has been providing quality care and helping patients access medical marijuana to treat qualifying conditions.
At MCCFL, patients can find a reliable and knowledgeable marijuana doctor who can help them understand the process of obtaining a medical marijuana card. A medical marijuana card is a state-issued form of identification that allows a patient to purchase, possess, and use marijuana for medical purposes in Florida.
In order to receive a medical marijuana card, patients must be diagnosed with a qualifying medical condition and receive an evaluation from a marijuana doctor. The marijuana doctor must be registered with the Florida Department of Health and must be qualified to recommend medical marijuana as a treatment option.
If you're looking for a marijuana doctor in Florida and want to learn more about obtaining a medical marijuana card, contact Medical Cannabis Clinics of Florida today. With their expertise and knowledge, they can help you get the medical care you need and gain access to medical cannabis for treatment.