Can Florida Snowbirds Use Medical Marijuana?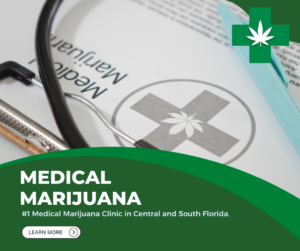 Florida Provides Medical Marijuana Options To All Citizens!
Florida is a well-known location for snowbirds, and for great reasons! The weather condition is superb, the oceanfronts are gorgeous, and the restaurants and accommodation are superior. While you are on travel in the Sunshine State, the last thing you want is for your medical condition to flare up.
Medical marijuana is an option for Florida seasonal locals. If you have a qualifying clinical health condition and can verify residency, medical marijuana can be the remedy you are searching for. What exactly does being a seasonal resident mean, and how can you go about getting medical marijuana in Florida?
Snowbirds Can Get a Medical Marijuana Card With A Doctor From MCCFL!
After you can give confirmation of residency, you can then obtain your Florida medical cannabis card. The initial step is to identify a medical marijuana doctor in Florida that can assess your health condition and check if medical marijuana is ideal for you.
Once you have discovered a medical marijuana doctor, you are going to need to make an appointment and give all the required documents, including things like proof of residency. After your medical marijuana doctor has examined you and verified that medical marijuana is appropriate for you, they will add your details into the medical marijuana use registry.
As soon as you have been entered into the medical cannabis use registry, you can have the chance to attain your Florida medical marijuana card. With your medical marijuana card, you can buy medical weed from a dispensary in Florida. You can usually go to a dispensary the very same day as your doctor's consultation, so alleviation will not be far!
How To Qualify For Florida Medical Marijuana
To become qualified for medical marijuana in Florida, you need to be a consistent or periodic inhabitant as well as be at least 21 years old. On top of that, you need to have a qualifying issue that medical cannabis has been shown to alleviate. Determining issues to get medical marijuana inside of Florida consist of:
Schedule Your Visit With MCCFL For A Medical Marijuana Doctor
Assuming that you are a regular of Florida seeking remedy for a qualifying health condition,  Medical Marijuana Clinics of Florida (MCCFL) can serve to help. Our team will work with you in finding out if medical marijuana is appropriate for you and guide you acquire your Florida medical marijuana card. Schedule an appointment now and start on your adventure to getting pain relief.