Medical Marijuana Telehealth Services at Medical Cannabis Clinics of Florida
Trust Our Local Florida Doctors With Telehealth Medical Marijuana Care.  Get Your Card Today!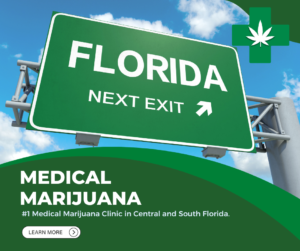 Welcome to Medical Cannabis Clinics of Florida (MCCFL), your trusted destination for comprehensive medical cannabis care in the heart of Florida. At MCCFL, we are dedicated to providing top-notch medical marijuana services to enhance the well-being of our patients and their families. In this new age of healthcare, we are excited to introduce our Medical Marijuana Telehealth services to ensure convenient and accessible care.
Why Choose MCCFL's Medical Marijuana Telehealth Services?
Experienced Medical Marijuana Doctors: Our team of experienced medical marijuana doctors is committed to helping patients find effective treatment options. With the convenience of telehealth consultations, you can now access expert guidance from the comfort of your home.
Knowledgeable and Friendly Staff: At MCCFL, our staff is not only knowledgeable but also friendly and professional. We are here to answer any questions you may have about medical marijuana treatment, ensuring you feel supported throughout your journey.
Comprehensive Support Services: Dealing with serious medical conditions can be challenging. That's why MCCFL offers a range of support services to help you adapt to your new lifestyle. Our team of social workers, counselors, and other professionals are trained to assist you in coping with any side effects of your medical marijuana treatment.
Stay Informed: We believe in empowering our patients with knowledge. MCCFL is dedicated to keeping you well-informed about the latest developments in medical marijuana. With our telehealth services, you can stay updated and make informed decisions about your treatment.
Safe and Supportive Environment: Your well-being is our priority. Whether in-person or through telehealth, MCCFL strives to provide a safe and supportive environment where you can receive the best possible care.
How to Access MCCFL's Medical Marijuana Telehealth Services:
Schedule an Appointment: Booking a telehealth appointment with our medical marijuana doctors is easy. Simply call our clinic or visit our website to schedule your consultation.
Telehealth Consultation: Connect with our experienced doctors via a secure and confidential telehealth platform. You'll receive personalized treatment recommendations and have the opportunity to discuss any concerns.
Ongoing Support: Beyond the consultation, our support services are readily available to help you navigate your medical marijuana journey. We're here to assist you every step of the way.
Conclusion: Contact MCCFL For Florida Telehealth Care!
MCCFL is committed to providing the highest quality medical cannabis care, and our new Medical Marijuana Telehealth services exemplify our dedication to convenience, accessibility, and patient well-being. Join us in exploring the benefits of medical marijuana through telehealth consultations, and let us guide you towards a healthier, more informed future.
For more information or to schedule your telehealth consultation, please contact Medical Cannabis Clinics of Florida today. Your path to improved health and well-being starts here.